Collaborators
Cambridge Scholars Publishing is an independent academic publisher, founded in 2001 and committed to providing a forward-thinking publishing service that champions original thinking, whilst ensuring we put our authors at the heart of everything we do. We publish original academic work across a wide range of subjects in four key areas: Humanities and Social Sciences; Health Sciences; Physical Sciences; and Life Sciences. Our unique balance of editorial guidance and author freedom ensures that our publications retain the integrity of their original argument. Our commitment to our authors and their satisfaction is evidenced by the large number of authors who choose to publish with us again. We have representatives around the globe and offices in Barcelona, Berlin and Zhejiang Gongshang University, China. Furthermore, our titles have been endorsed by a number of prominent scholars, including such leading lights as Noam Chomsky and Nobel Laureate Seamus Heaney.
---
ImmunifyMe leverages technology for vaccination and immunization monitoring and eliminates manual intervention in record keeping.
---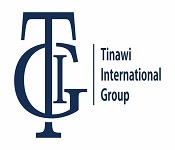 Al-Tinawi International Group for marketing conferences & fairs, and business development in Damascus, Syria. We market international medical conferences in and outside Syria, agents of many int'l conferences organizers & medical supplies companies for the Middle East and got many authorizations, in addition to the agency of a distinguished notified body for ISO certificates "UK".
---